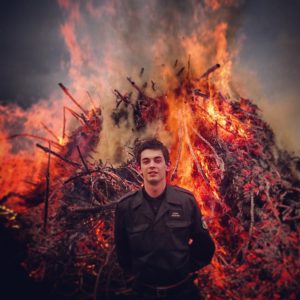 I am Piotr Szuster, research and teaching assistant at Cracow University of Technology. I am also Ph.D. student (supervised by Prof. Joanna Kołodziej) at AGH University of Science and Technology.
I received my B.Sc. and M.Sc. degrees in computer science at Cracow University of Technology.
The main topics of my research are big data systems, data mining, high performance computing and internet of things.
In the past my hobby was firefighting and now it is stormchasing.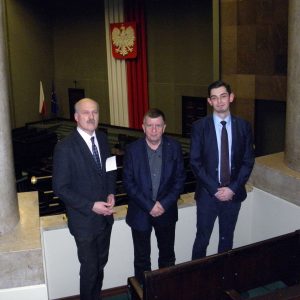 I am a member of Skywarn Poland association's board and administrator of www.lowcyburz.pl website. In 2016 i was involved in work of two parliament's commisions: Commision of Administration and Interior (Sejm – lower chamber) and Comission of Self-governance and Administration (Senat – upper chamber) on implementation of re-use act. Participation was focused on allowing free access to meteorological data gathered by Institute of Meteorology and Water Management.
From 2017 I am a member of a ICT COST Action IC1406 High-Performance Modelling and Simulation for Big Data Applications (cHiPSet) project consortium.
From 2018 I am a member of Baltic Sat Apps project consortium.
In 2017 I have organized Polish National Conference on Severe Storms which was held on Tadeusz Kościuszko University of Technology.
I implemented SoundingDecoder 2016 and SkyPredict2 systems.